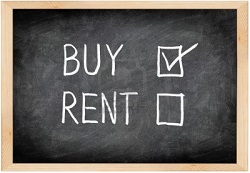 Q. We had to do a short sell on our home in Huntington Beach in 2011, but now we have landed on our feet again and want to buy a home in the neighborhood where we currently rent. We have saved up roughly 20 % down payment for a house we can afford. Is it possible for us to qualify for a mortgage?
A. It's great that you landed on your feet and have saved so much toward a down-payment. A short sale or foreclosure is not the end of the line. Many homebuyers are re-entering the market now after waiting longer than they needed to before buying again because of emotional reasons. Many have had to recover psychologically from the experience as much as they've had to recover financially. Keep in mind that the local housing market is recovering.  We see many who did a short sale for a low price are getting back in the market and have sticker shock. The Stovall Team understands the value of finding the perfect property to create a home as well as a sound investment.
There are many factors that will affect your ability to qualify for a loan in order to buy a house again after a short sale. If you have taken good care of your credit since, paid all your bills on time in the last 12 months, have money saved for down payment (as little as 3.50% to 20% down payment),  and of course, you have income to qualify after a short sale, then yes, it is possible to buy a house again in as little as 12 months to 36 months after a short sale subject to certain conditions.
For more information on buying  a home after a short sale, please contact us directly and we will discuss your specific  situation. We work hard and will help make your dream of home ownership come true again.  We are happy to put you in contact with lenders who will consult to see if you can qualify for different FHA programs and   conventional loan after a short sale.
Working with The Stovall Team gives you the edge you need in this highly competitive real estate market place. Let the Stovall Team help with your Real Estate needs.  Your best interest is always our highest  priority.   Call us today at 714.343.9294 or 714.393.5377  and visit our website stovallteam.com